Check out what's happening at ScrapMatters starting today!! Check out the Twice as Nice Category for all sorts of double-mint fun!!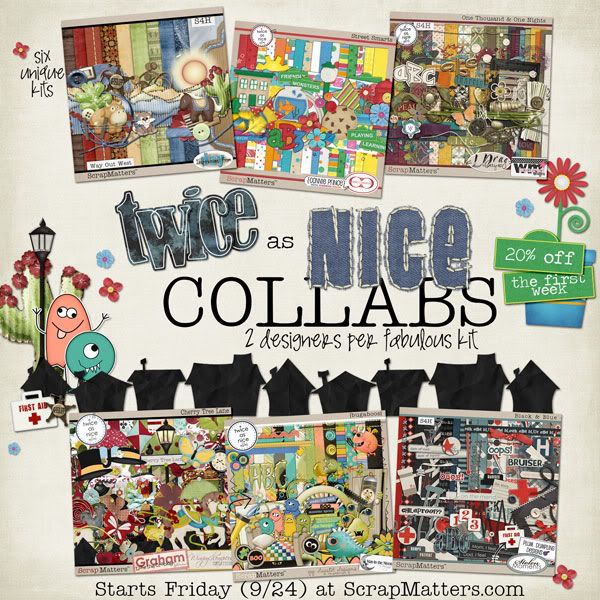 You've been there. Your heart is racing. You're assessing the damage. Decision: You HAVE to get to the emergency room! Life is full of ups and downs and unexpected bumps along the way. Whether it is the smallest scrape or a BIG emergency, Black and Blue is the perfect kit to document those "less than perfect" moments. With a palette fit for a bruise, you'll find this kit to be your go to in the case of any emergency.
Black and Blue by Stolen Moments Designs and Plum Dumpling Designs
Unfortunately, I think we ALL have photos of this sort to scrap...bumps and bruises are inevitable. But at least your memories can be cute, right?!
I decided on a journal page of the timeline of Jason's week in ICU last fall. I can't believe it has almost been a year since he had surgery. Time sure does fly and a lot has happened since then!
And here are some LOs from the CT...
LO by Denise
Here's a freebie for you as well! Click on the image to download.
Be sure to stop on over at
Stolen Moments Designs' blog
for another freebie!
But wait...there's more!!
Enjoy and BE CAREFUL!!