What are you doing during the month of May? If you are looking for something fun, head on over to GingerScraps and check out a Speed Scrap. They will be held EVERY DAY during the month of May! Gotta love that! 31 days of Speed Scrap! WHOA!

Char of Wyld Web Designs even made a handy calendar to post in your scrap space so that you don't miss out!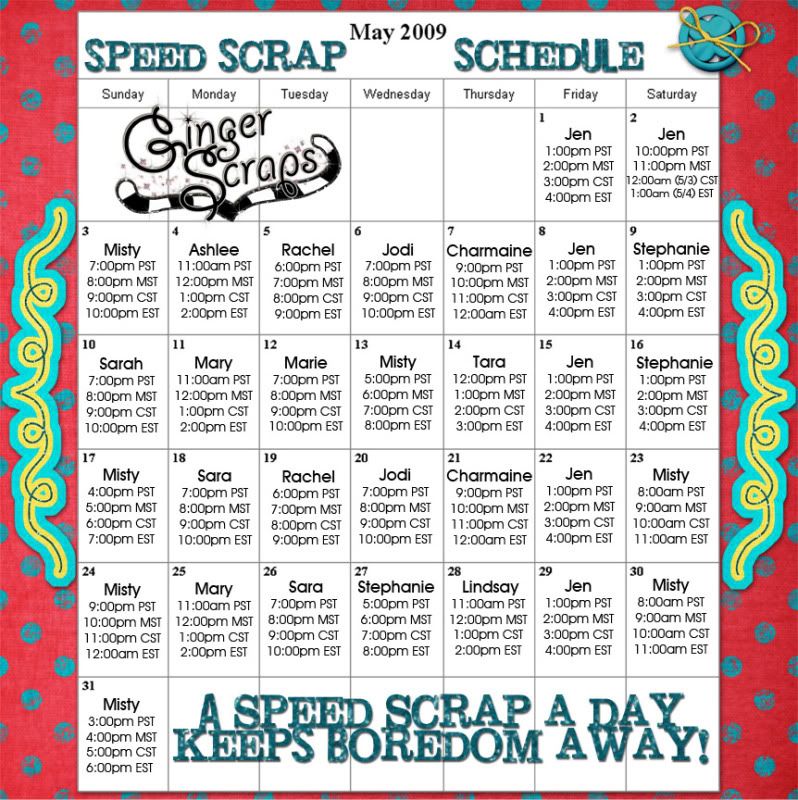 Hope to see you there!