GingerScraps is officially a Sunshine Girl! And her first collab is in the store now. Check it out at
here
. Don't you just love big hair and converse?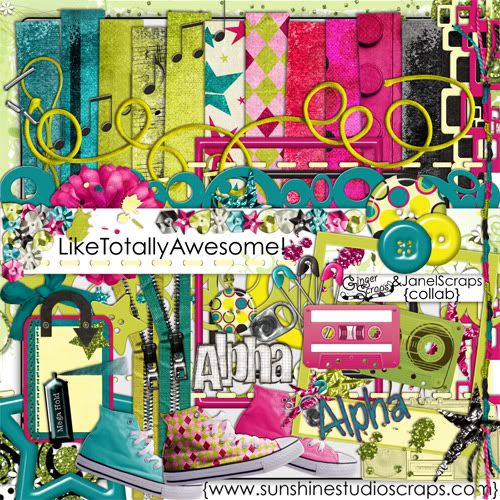 And here is a LO that I created with it...I so wanted to use the shoes, but couldn't figure it out. I'm sure I'll be making many more LOs with this kit anyway! I thought the colors were perfect for our little Iggy-Wanna.
And here are the 2 LOs that I did for Speed Scraps yesterday!
This first one is using a free template by Linz from the ScrapMatters Tuesday Template challenge, The Soldier's Wife by GingerScraps, a flower (recolored) from Like Totally Awesome, and a string (recolored) from Britt-ish Designs
This little LO was created for Haynay's SS (and Krista's stacked challenge). I used the cute boy kit Benjamin by Jeni Hopewell.