I just love Mondays when the hustle and bustle of the weekend are over and I can sit at my computer, do laundry and hang out with Clark. I guess Mondays are a bear for everyone else, but I just LOVE them!
And this Monday is going to get better! Britt is hosting a Speed Scrap at ScrapMatters today at 2pm Central. Check out your participation prize!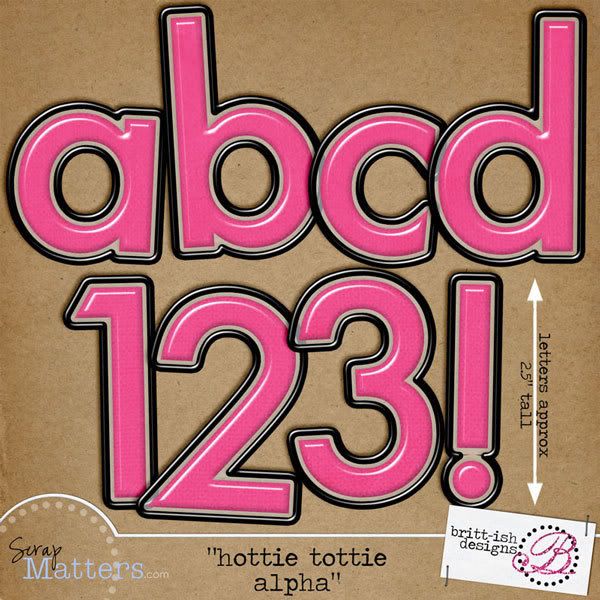 If you can't make today's speed scrap, never fear! There's another one tomorrow at 8pm Central hosted by Andrea (chia). Denise created this cute mini as the PP. Those papers are a must have!
Another reminder that today is the last day of the ScrapMatters Design Star Challenges. Head on over to the forum and check out the awesome alphas you can win just for creating a LO. This is also the last day of the Design Star Contest...not sure when we'll find out the results, but wish me luck. There are so many talented designers out there that I am just happy that I have made it this far.