Emilee here wishing you a happy Saturday! Did you have fun reading the Dating Diaries this past week? I had a blast. Don't be let down now the week is over--today I have a SURPRISE COUPON for you! Act quickly as this coupon is only good for today, January 21.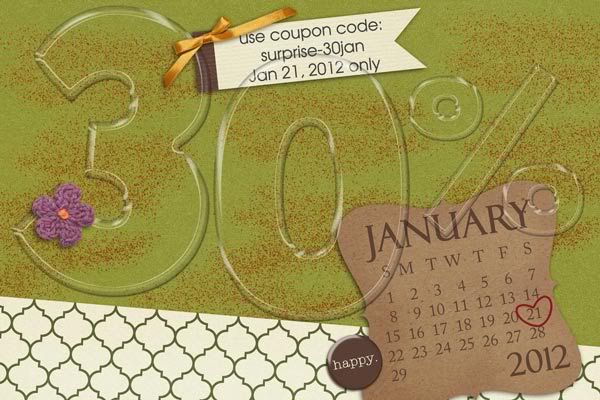 Use the coupon code: surprise-30jan at the
Plum Dumpling Designs
store at
Funky Playground Designs
TODAY ONLY! Mary has some fun new stuff and some re-releases you really should check out.
Happy Shopping!