Hi! Lynett here with another look at our January Product Highlight:
A Photo a Day
!
This kit is so versatile. I have used it for Disney layouts, school band trips, and a host of other layouts. It is always a good place to start. Here are two layouts that I have finished in the last month using this wonderful kit.
First is my son at his school Veteran's Day celebration.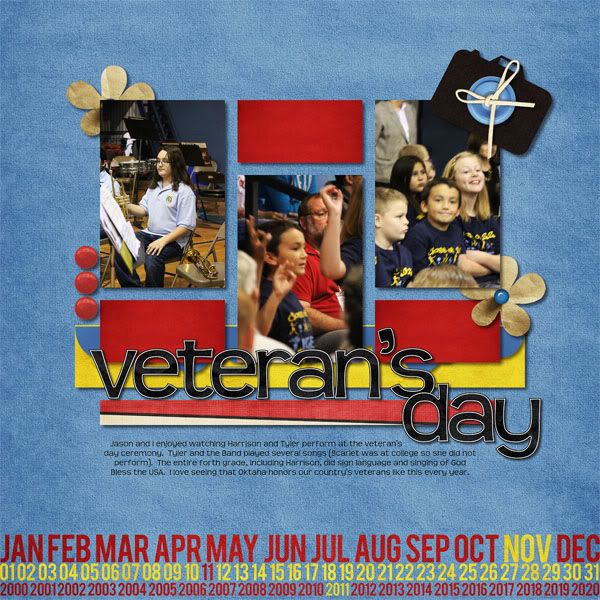 This next one might not look finished because it is not. I am trying to keep track of all the books I am reading this year and this is the layout that I will be adding to as the year progresses. As you can see, I have already read 8 books this year!